Azure Solution Architecture Consulting
Solution Architecture
as a Service
Make the complex comfortable with Azure solutions architects who give your team the blueprint and skills to generate more value in the cloud.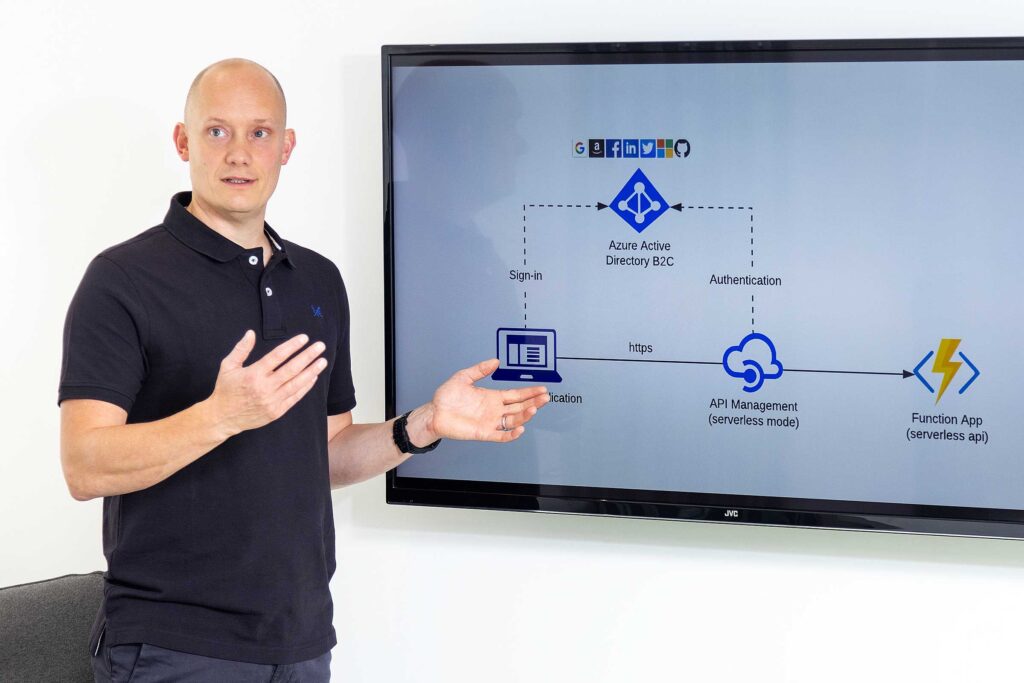 The cloud is full of challenges
You're not sure if your systems are set up correctly, or if your team is doing things right.
Your developers lack experience in cloud technology or strategy and could do with some guidance so you can get more value from your tech stack
You're not sure if your systems are set up correctly, or if your team is doing things right.
We assure you of a better way
We review your existing architecture, documents, processes, and systems to identify areas that you can improve to increase efficiency, performance, and scalability.
We offer Solution Architecture as a Service to support your busy team and use collaboration and training to educate your people about the new architecture.
We apply principles of simplicity and pragmatic thinking to design cloud solutions that stay within your budget and bolster your bottom line.
Grow with a future-proof foundation
Nobody wants to burn time on a cloud optimization or migration project that doesn't make real progress. We don't want to disrupt your current business processes or pull your team's attention away from what matters today.
With defined timelines and a clear step-by-step process, we design your new cloud architecture with a smooth transition in mind. By putting your people first, and staying flexible throughout the journey, we customise solutions, training, and ongoing support to meet your needs and availability.
Getting clear on your cloud vision
We begin with a free 60-minute discovery call to understand your goals, challenges, and vision for success, before taking a deep dive to assess your existing architecture and operational practices. Through interactive workshops, brainstorming sessions, and interviews with key stakeholders and developers, we build the foundation for growth.
Carving the path to cloud success
After unearthing the problems and opportunities, we determine where IT can support your business needs and goals, and develop strategies to improve your current architecture. You'll get regular progress updates as we work on the deliverables, and where applicable, you'll see a proof of concept.
Making the complex comfortable
We present the deliverables and our targeted recommendations to help you keep costs low and make improvements to performance, scalability, security, and compliance. Where suited, we also provide expert training sessions and ongoing technical support to help your team get confident running your new Azure architecture.
Get the guidance you need in the cloud
Hire cloud consultants who can empower your team and scale your business.